1. Low-Sugar Banana Pumpkin Carrot Muffins
Ingredients:
2 1/2 cups all-purpose flour
1/2 cups brown sugar
1 1/2 tsp ground cinnamon
1/2 tsp nutmeg
1 Tbsp pumpkin pie spice
1 tsp baking soda
1/2 tsp salt
2 eggs
1 cup pumpkin puree
1/2 cup olive oil
2 cups mashed bananas (ripe)
4 oz (1 container) unsweetened applesauce
1/2 cup carrot powder (supplied by AFI)
Streusel topping:
2 Tbsp all-purpose flour
2 Tbsp brown sugar
1 tsp ground cinnamon
4 tsp "vegetable oil-based" spread
About 6 grams of sugar per muffin!
Directions
Preheat oven to 350o
Lightly grease 18 muffin cups or use paper liners
Sift together the 2/12 cups flour, 1/2 cup brown sugar, pumpkin pie spice, baking soda, salt, cinnamon, nutmeg, and carrot powder. Whisk together until homogenous
In a separate bowl, mix together eggs, pumpkin, oil, bananas, and applesauce

Add pumpkin mixture to flour mixture, stirring just to moisten

Spoon batter into prepared muffin cups
In a small bowl, mix together 2 Tbsp flour, 2 Tbsp brown sugar, and 1 tsp ground cinnamon

Cut in butter/vegetable oil spread until mixture resembles coarse crumbs; sprinkle evenly over muffin batter

Bake in preheated oven for 35-40 minutes, or until toothpick inserted into a muffin comes out clean
Makes 18 muffins; each muffin with about 1/2 serving of vegetables!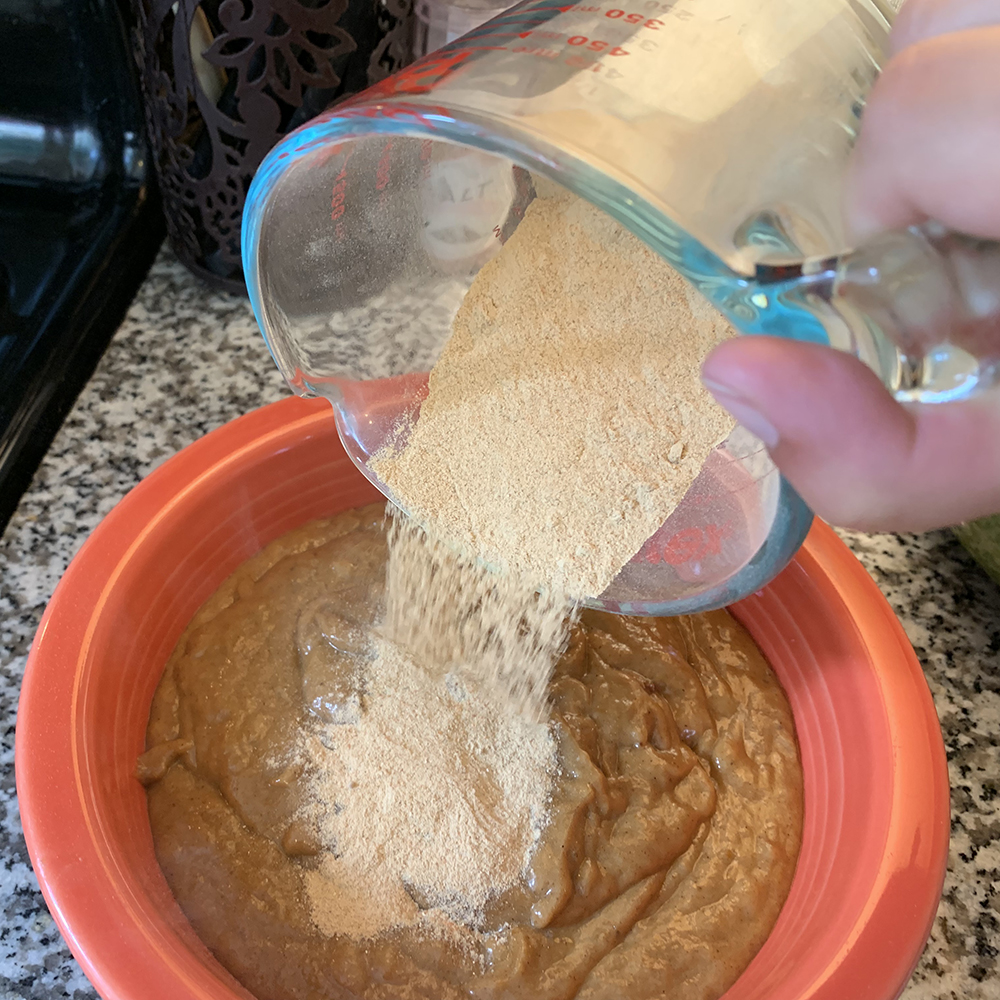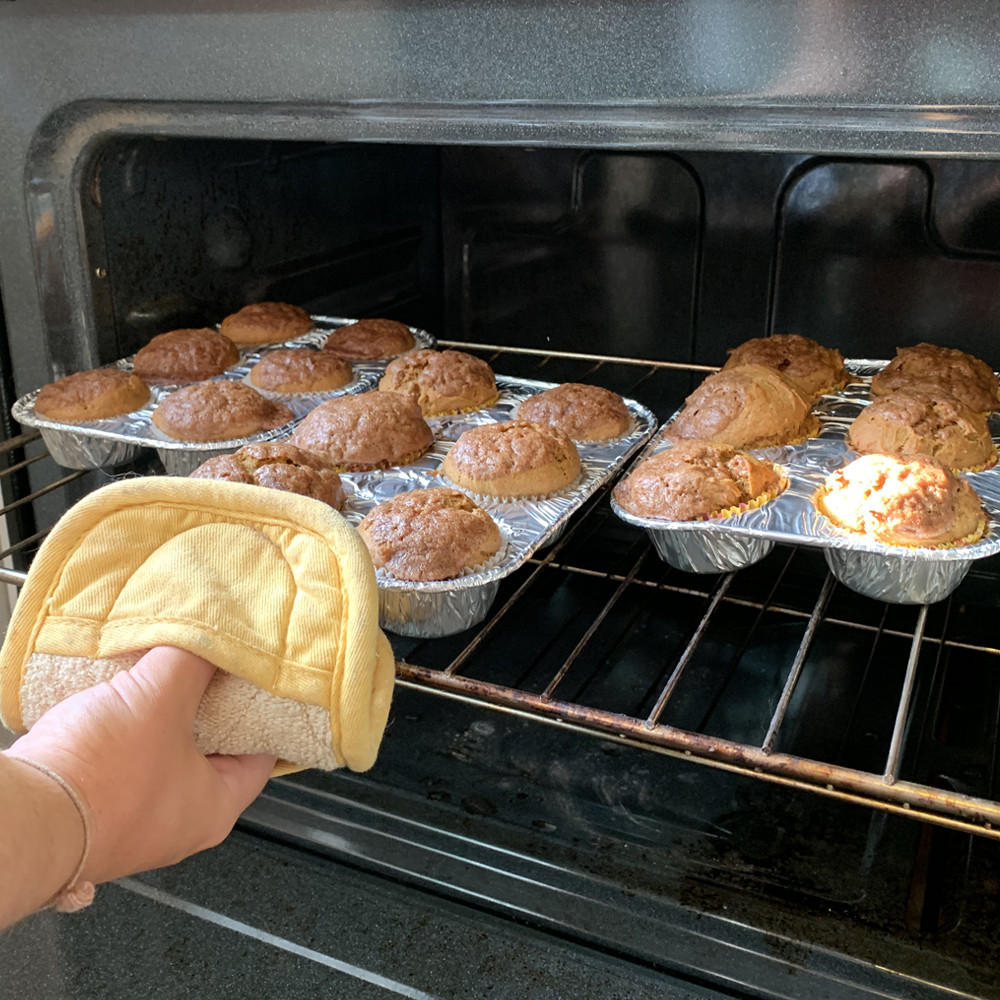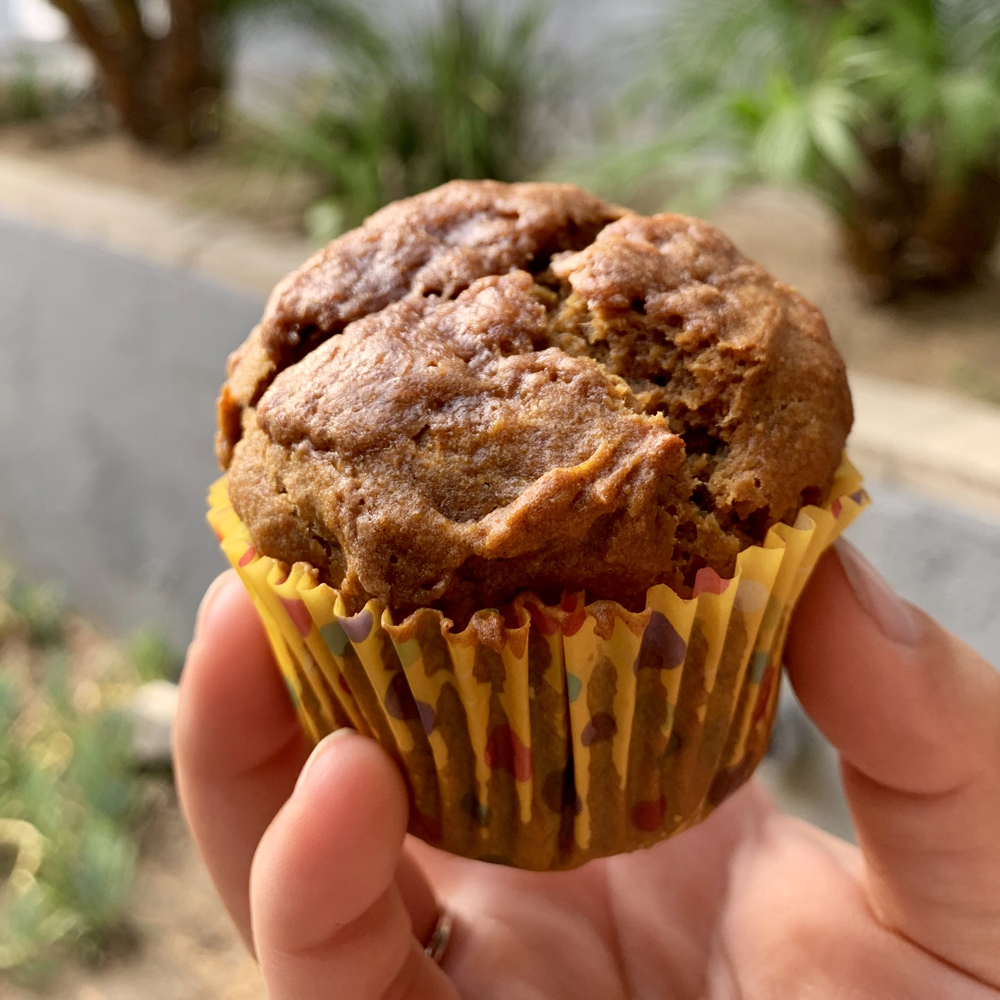 ---
2. Cauliflower Fortified Pizza
Dough:

1 1/3 cups warm water (between 100o-110oF, anything over 130oF kills the yeast)

2 1/4 tsp instant yeast (1 standard packet)

3 cups all-purpose unbleached flour
1/2 cup cauliflower powder

Sprinkle of cornmeal for dusting the pan

Sauce

1 Tbsp red bell pepper powder

1 1/2 Tbsp mushroom granules

Toppings

1 1/2 cup cheese (mozzarella, parmesan, asiago)

(Other toppings optional)
Directions
Whisk warm water, yeast, and granulated sugar together

Cover and allow to rest for 5 minutes

Add olive oil, salt, cauliflower powder and flour to mixture. Mix by hand or use mixer on low speed for 2 minutes
Turn dough out onto lightly floured surface. Knead dough for 3-4 minutes
Place dough into lightly greased bowl, turning to coat all sides in oil

Cover with plastic wrap & let rise for 90 minutes @ room temp

Preheat over to 475o and lightly grease baking sheet. Sprinkle baking sheet lightly with cornmeal
Punch down dough to remove air bubbles. Divide dough in half. For each ball of dough, flatten the dough into a disc on a lightly floured surface
Place on prepared pan and shape edge of dough to desired crust style (be sure dough is stretch to 12 inches diameter)
Brush top of dough lightly with olive oil, then season with garlic powder and seasonings
Add sauce and spread evenly with the back of a large spoon (see sauce instructions below)
Top with your favorite toppings and bake for 12-15 minutes
Slice and serve immediately!
*This recipe yields two 12 inch pizzas, with 6 servings of vegetables per pizza*
Homemade sauce instructions (using AFI tomato powder):
Combine dry ingredients in a bowl whisk to combine until homogeneous
Add water and olive oil to saucepan and bring to boil
Reduce heat to low and slowly whisk in the dry ingredients
Let cool before using to top pizza